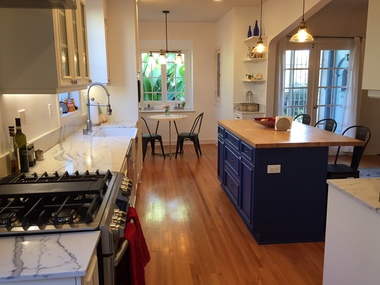 First of the Year - Carthay - Our home
Right after the holidays we found ourselves entrenched in a home remodel. Deferred maintanence did not have much meaning to me until I became a Realtor. The three things I did not like about the house when we bought it were the kitchen, laundry room, and bathrooms. Even though that's basically the whole house, it took me 18 years to get into action. Above and right are pictures of our new kitchen. We didn't splurge, but with Tom Tostengard's design help, we have just what we were looking for. I am now used to the major changes and so much happier!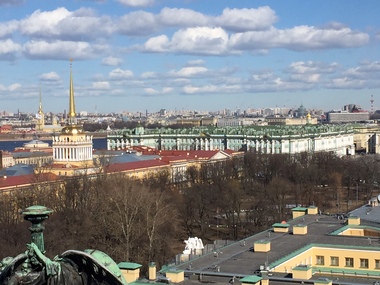 Trip - St. Petersburg -March/April
Our daughter chose to study abroad in Russia for her spring semester, so we made plans to visit and then explore Latvia, Germany, and the Netherland before railing to Paris. Visiting Paris was always a dream of ours that had previously been usurped. Book-ending the trip with St. Petersburg and Paris made it spectacular. Great food, museums, architecture, and culture. We can't wait for our next adventure.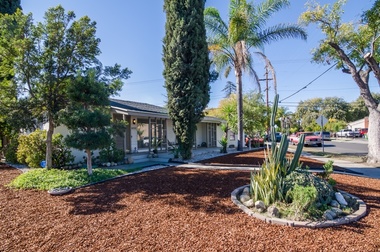 Alcove - North Hollywood - April
After two false starts late 2016 and early 2017 we opened escrow again on this sweet bungalow in North Hollywood. Sometimes it is hard to see the end when prior attempts have sputtered, but Leslie is incredibly strong and she perservered. We sold the home to another Leslee which seemed meant to be. The seller - Leslie - was able live her dream—buying near Redding in Northern California! The sale had me back in action.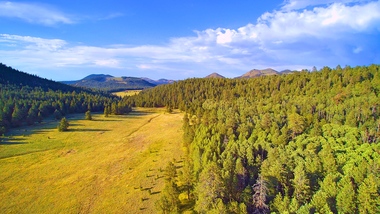 Bare Aspen Ranch - No. AZ - June
My good friend Joe and his family had been looking at various options for their 160 acres in Northern Arizona and decided to bring me in as a marketing arm on the sale of this grand Hart Prairie property. The beauty is stunning upon arrival. We shot it by drone - which was a blast - and there is interest, but it is still available. It makes sense for limited development or as a private enclave. Visit www.0hartprairierd.com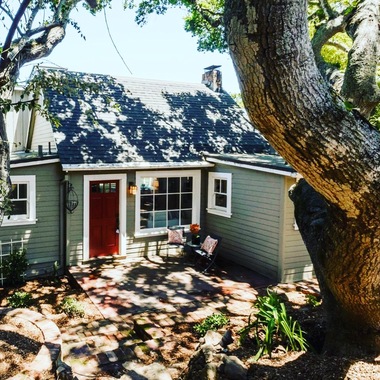 Coronet - Belmont - August
This past summer my sister Sally told me she was thinking of buying a house in Redwood City where she lives during the week for her job in Menlo Park. The thinking turned unto avid looking and writing offers within weeks. I partnered with a great agent in our San Bruno office to navigate the white hot Silicon Valley. We found a storybook house and to Sally's credit we negiotiated till we won. She made it through her first earthquake and is already in renovation mode. Her housewarming party (featuring Neil's band) was great. It sure beats apartment living!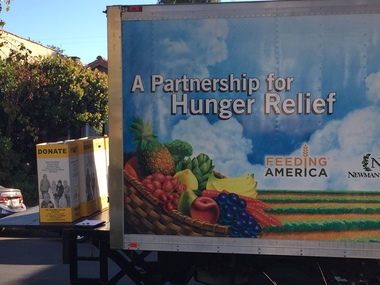 Working together is powerful
My neighbor and co-steering committee member Michelle Menna and I joined forces to do the third annual Carthay THANKSgiving Food Drive. We collected almost 400lbs of food for the LA Regional Food Bank as well as a $100 donation. Giving to those less fortunate feels good. Always do what you can.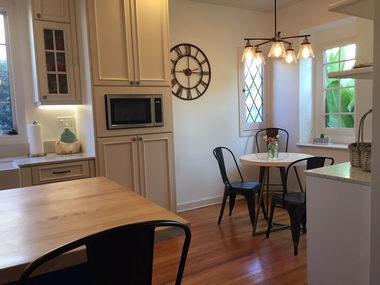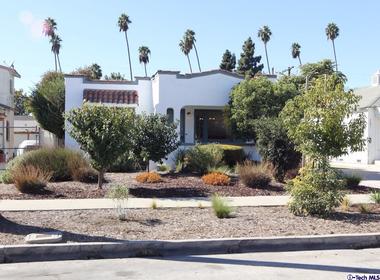 Leimert - The Search
I want to send a shout out to my client Eric who stuck with me for months looking for a house in Leimert and Jefferson Park. We lost out on too many to count and this home on 2nd Ave. made him take a break. For all of you first time home buyers, it can be hard to navigate the reasonable priced homes on the market. Remember, there is a shortage of inventory which is why it is a seller's market in this price range. One day you will prevail! (2018 will be the year for Nicole)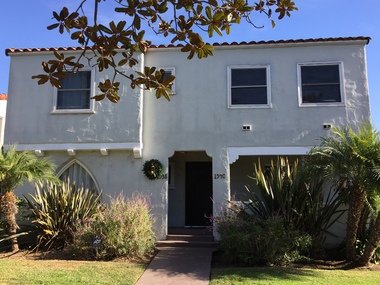 Hauser - Mid-City -October
This fall Angie and Paul asked me to help them find a new home to share with their dog Biscuit. Crazy days ensued, but their duplex is beautiful and Biscuit has a yard of his own!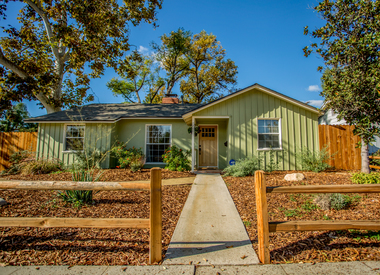 Louise - Northridge - December
Recently, my neighbor told me he had just finished remodeling a house for some friends and they needed an agent to lease it. Our meeting sped from leasing to selling and we had it on the market in two weeks. A buyer came to our back-to-back open houses and wrote an offer the next day. We opened escrow within the week. We close next week and I am so proud of the seller Laura because her keen eye for detail and love of this decades-owned family property made it a joy to handle. Look for her next project later this year!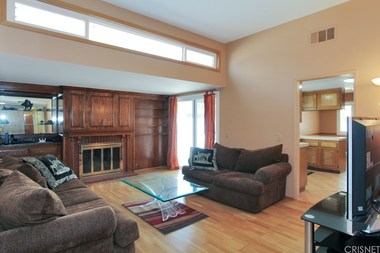 Milwood - Chatsworth - December
One of the buyers who visited my open house on Louise Ave called me up after to say it was a bit small for her, but she wanted to see a lot of houses quickly because she lost her home in the Creek Fire. I asked if she could go on some showings two days later. We made a date and looked until we found a great house in Chatsworth on a big lot that made her so much more comfortable than the many flips we shopped. She closes next week and her strength has impacted me greatly. Carrie lost everything except her life and her dog, but she picked herself right back up and moved forward. I'm inspired and better for it. Cheers to Carrie!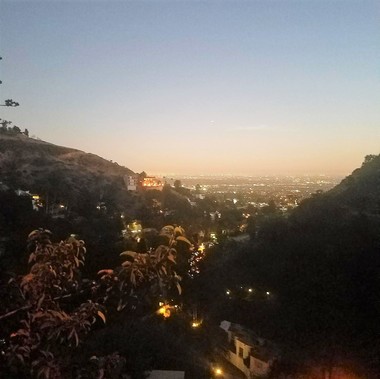 Coming Soon - Laurel Canyon - Vacant lot with great views - $345k www.0gouldave.com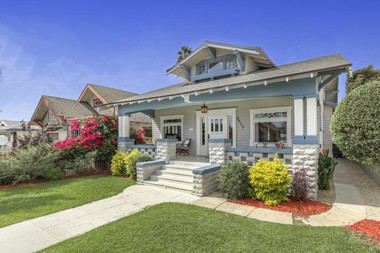 Market Update:
Inventory is low in the moderate priced areas of the city while the luxury market has settled. Mortgage rates have moved higher for the second week in a row:
- 30 yr fixed 4.04 -.6 pts
- 15 yr fixed 3.49 - .5 pts
- 5/1 yr ARM 3.46 - .3 pts
U.S.Weekly Averages as of 1/18
Please call if you need any real estate help or know someone else who does!