March 2016                   Berkshire Hathaway HomeServices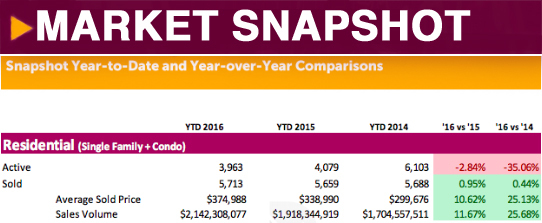 Denver-area Housing Inventory
Breaks Record Low for the Month of February
From the Denver Metro Association of Realtors:
From 1985-2015, February has averaged 14,979 active listings. The Denver-area had a record high of 25,484 in 2006, and closed out February 2016 with a historically low 3,963 active listings – representing a six percent decrease in inventory over the previous month and 2.8 percent decrease year over year.
To view the entire report, click here...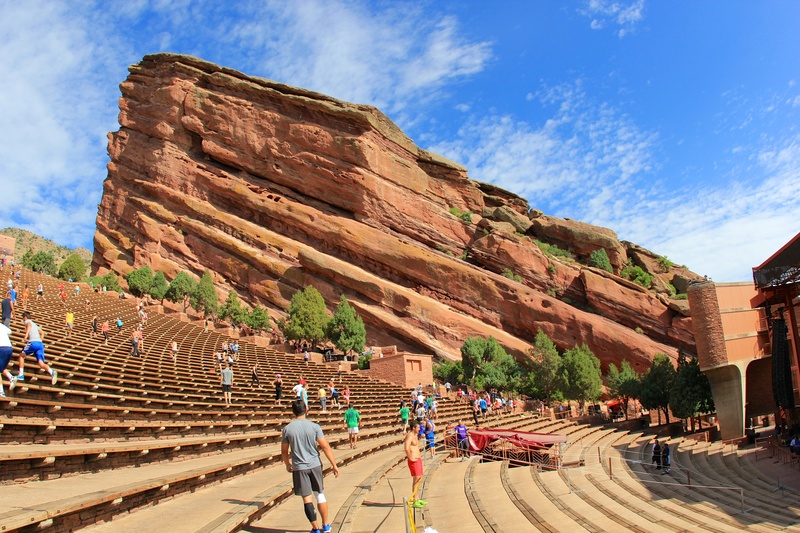 What to do in Denver this month!
Great weather means it's time to get outdoors in Denver! 
Here are some of our favorite options:
Concert-goers know

Red Rocks

as the premier outdoor music venue in the country, but it's also the perfect place to get in some outdoor exercise near Denver. The venue also hosts a variety of non-music events such as the

Easter Sunrise Service

, celebrating its 69th year on March 27.
Nothing says "summer is here" quite like Opening Day of the Major League Baseball season. The Colorado Rockies host the San Diego Padres for their home opener on April 8 at Coors Field. Click to view the

Rockies schedule

.
Foodies will want to make the trip up I-70 for the

Taste of Vail

. Celebrating its 26th year, Taste of Vail exhibits food from 30 of Vail's top chefs and nearly 50 of the best wineries in the United States.
Before You Buy,
Check for Restrictive Covenants
You've just toured the home of your dreams and are ready to make an offer. You may not be aware that there may be restrictions that dictate what can and cannot be done to or on the property.
A restrictive covenant—a type of deed restriction—regulates a group of new and existing homes or building lots. Developers use them to preserve a development or subdivision as a model community and control its use and appearance. Buyers agree to the sometimes-rigid restrictions in order to maintain the aesthetic standard set by the developer and to safeguard the value of their homes.
Restrictive covenants should not be confused with local zoning and government regulations. Some covenants and zoning regulations overlap. For example, either can limit the height of a building. Restrictive covenants tend to exert greater control over lifestyle. In addition to standard clauses, which may stipulate a home's minimum size, height, architectural style, and color schemes, covenants often ban practices that could be regarded as aesthetically objectionable—such as RV, boat or non-operative vehicle parking. They may also regulate grass height, window treatments, holiday decorations, walls, fences, hedges and pets.
While most homeowners enjoy the quality of life resulting from restrictive covenants, some may limit the life you planned. Before committing yourself to a property, be certain you can live with all the restrictions.
Get Your Home Documents Organized
As a homeowner, you accumulate all sorts of documentation the moment you make the offer on your home. Loan documents, inspections, insurance policies, receipts and warranties are just a few of the documents you may be collecting. Knowing where these items are can save you a lot of time and money.
Keep closing papers such as the deed, settlement statement, appraisal, disclosures, mortgage note, inspections and title insurance policy together in one place—preferably in a safe deposit box.
For other records, a practical record-keeping system doesn't have to be expensive. Purchase an accordion file and label each flap with a different category. Those might include:
Insurance Policies
Purchase and House Data
Property Taxes
Home Maintenance and Improvements
Warranties, Manuals and Receipts
Home Inventory
Organizing your home files may take a considerable amount of time initially, but it will definitely be time well spent in the event you need the documents in the future.

2500 E. 6th Ave., Ste. A Denver, CO 80206
©2019 BHH Affiliates, LLC. Real Estate Brokerage Services are offered through the network member franchisees of BHH Affiliates, LLC. Most franchisees are independently owned and operated. Berkshire Hathaway HomeServices and the Berkshire Hathaway HomeServices symbol are registered service marks of HomeServices of America, Inc.® Information not verified or guaranteed. If your property is currently listed with a Broker, this is not intended as a solicitation. Equal Housing Opportunity.