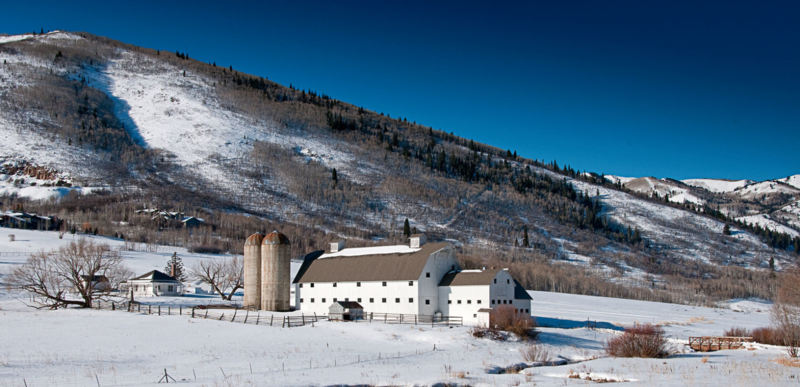 The Lange Group December Newsletter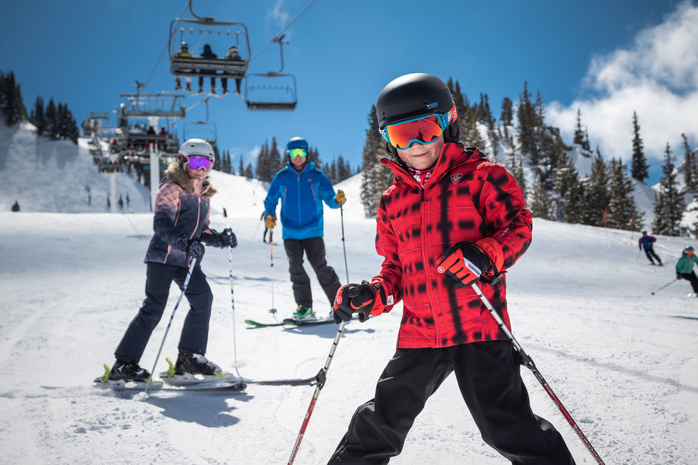 Skiing with Kids: What to Know Before You Go
Skiing is a big deal and Utah is the perfect location for kids to learn how to ski. Although skiing by yourself may be a little easier, it's not nearly as memorable. When you want to ski with kids, here is what you need to know.

WHAT TO KNOW BEFORE YOU GO
Don't overdress your kids
Most people think that the first thing they should do, when they take their kids skiing, is dress them super warm. While you want them to be warm, you also want them to be able to move. Overdressing could mean overheating. You want them to have fun and not complain all day that they are too warm. 
Layer 1: Base Layer: Start with a base layer. Your base layer includes underwear, long johns and socks. 
Layer 2: Under Layer: Next, you'll have an underlay that includes a warm top and bottom. You'll want something that isn't bulky and thick. We like a lightweight fleece. Stay away from cotton as it gets heavy when it's wet. 
Layer 3: Outer Layer: Your outer layer is your ski pants and ski jacket. We like getting our ski pants and jacket a little big so they have room to grow. 
Layer 4: Accessories: Then you'll add your goggles, helmet, and gloves. Look for helmets that are adjustable so they fit the kids for a few years.
Layer 5: Gear: The finishing touch is your skis, poles and boots. 

It's best to spend some time allowing your kids to practice dressing themselves. When your kids are more independent with their dressing, it'll make it easier to go to the slopes. Trying to dress 2-3 kids, plus yourself is never fun!

WHAT TO PACK THE NIGHT BEFORE 
Pack a bag for your ski trip
Let's face it, it's hard to go to the store with kids, let alone skiing. One of the best things you can do for you and your kids is pack a bag full of everything you could possibly need. Here are a few things to include in the bag that you bring. 
Snacks

Water bottle 

Sunscreen

Extra socks and gloves

Chapstick

Tissues
 
WHAT TO DO THE DAY OF
Be as patient as possible
When it comes to kids and skiing, you'll have to be as patient as you can. It takes kids a while to learn. Although some kids may have a natural knack for it, it may take other kids a while to get it down. Your kids are going to try your patience, but if you stick with it, everyone will come out on top. Personally, I like to have emergency chocolate for myself. Utah's Best Snowboard Schools and Learning to Turn are two great resources for lesson information.

How to pick the right terrain for your kids
Taking your kids skiing for the first time can be scary for them. Picking the right terrain for your kids gets them started on the right foot. It helps them ease into skiing without the pressure of coming off a big ski lift. You can always start small and then choose bigger terrain down the road.

The more experienced your kids become with skiing, the bigger terrain you can try. It's amazing how, when kids become more confident in their skiing skills, they're willing to keep pushing themselves.

Repetition is a good thing
Most kids aren't going to learn the first time which is why allowing your kids to practice over and over is a good thing. Plan on taking them skiing several times and not just one or two times. Also, their first time skiing, don't expect them to be perfect at it. The more they practice, the better.

Get them used to walking in their boots. Then have them walk around with one ski on.

It's kind of like driving, for adults. At first, you're nervous, but as time goes on and you get more practice, everything gets easier! The human mind is quite incredible.

Remember, it's ok to take a hot chocolate break too!

Your kids are always watching you
This is truer now than ever. As you take your kids skiing, you should know that they're watching you. They want to see how you're doing things on the slopes. In fact, they'll learn a lot about skiing from watching you. It's okay to make mistakes because they'll also be watching how you work your mistakes out. Don't be afraid to get out there and have fun with your kids. Remember, it's ok to take a hot chocolate break too!

Take it one step at a time
As you introduce your kids to skiing, it's important to allow them to practice one step at a time. For example, have them try on their skis and walk around in them for a little bit. They need to get used to the feel of the skis on their feet.

Other skills you can work on with your kids:
Learning how to make a pizza

Learn how to sidestep and duck walk

Learn how to make an airplane with your arms

Skiing with kids should be fun and memorable. If you think your kids need ski lessons, don't be shy about getting them lessons. Most ski resorts have different classes available for different aged kids. Sign your kids up and watch them have a blast skiing with you! Remember that it's important for kids to gain solid ski skills before they can do all the fun stuff. Just remind them that learning how to ski is still a lot of fun.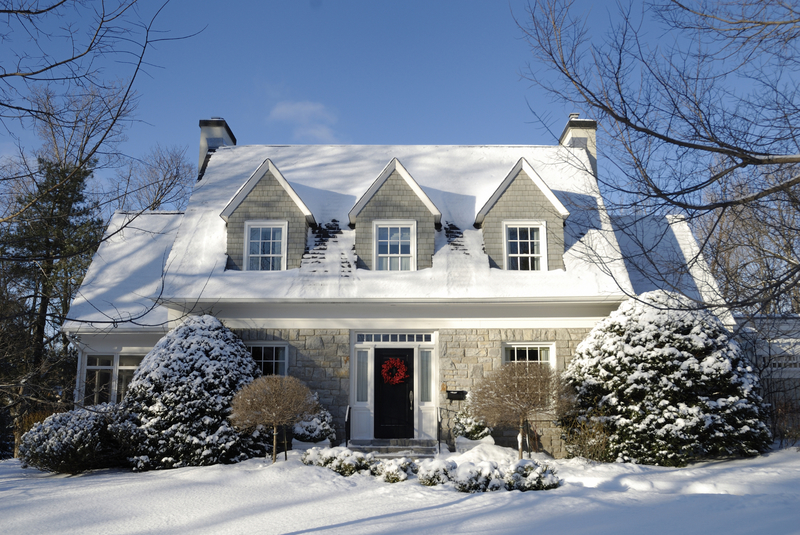 Essential Home Maintenance Tips for Winter
Cold weather is quickly arriving in Utah if it isn't already in your area. Keeping your home safe during the winter is an outstanding job that requires maintenance. Choosing to forego these important tips could lead to damage to your home and a big headache for you come spring. Make sure to follow these essential home maintenance tips for winter to keep your home in top condition:

Clear Gutters Now
Clogged gutters can become a nightmare for many Utah homeowners. Fall leaves, dirt, mud, and debris can all back up in a gutter and block rain from properly running off of your home. Make sure to clean out gutters before freezing temperatures arrive to make this job easy. Scraping out frozen mud or debris from gutters is not a fun job to do come winter. Clearing gutters now will help prevent water issues and flooding that could significantly damage a home.

Clean the Chimney
Many homeowners in Beehive State enjoy using their wood fireplace during the winter season. Fires provide a warm addition to the home and create a cozy atmosphere. Make sure to have your chimney cleaned by a professional to ensure that your home will be safe this winter. Professional chimney cleaners will not only clear away debris and soot build up but will also inspect your chimney for cracks or damaged areas. Cleaning the chimney is a necessary maintenance item that needs to be performed every year depending on your fireplace use. Keeping the chimney clean and clear will reduce the risk of a chimney fire that could harm your home as well.

Insulate Pipes
Many Utah homeowners have faucets or watering spigots around many areas of their home. Make sure to properly insulate these areas of your home to prevent freezing. Pipes located within the interior parts of your home should also be carefully maintained to avoid a burst pipe. Insulate those pipes near the outside walls of your home as well as any pipes that have had problems with freezing in the past. A little time and effort to prevent burst pipes is much easier and cheaper than the aftermath of how much damage a burst pipe can cause within a home.

Check for Drafts
The access points of your home are common areas where cold weather can easily draft in through windows and doors. This cold air not only makes your home uncomfortable but also can quickly raise your heating expenses as the house tries to battle the frigid air. Make sure that all of the doors and windows of your home are adequately sealed to create a tight barrier against colder air. Consider adding an extra layer of protection with curtains and draft stoppers if cold air can come through any openings.

Keeping your Utah home warm and safe during the winter season is an essential part of home maintenance. Make sure to clear gutters and have your chimney professionally cleaned to prevent future issues. Insulate both indoor and outdoor pipes as well as water systems to minimize the chance of burst pipes. Check for drafts near windows and doors as well to keep your home warm this winter. Consider all of these essential home maintenance tips to keep your home in excellent condition this winter season.
 
Meredith Hale is a gardening and landscape writer for LawnStarter, and design addict. She has coordinated the design on many house flipping projects, admitting that her favorite part is creating inspired outdoor spaces.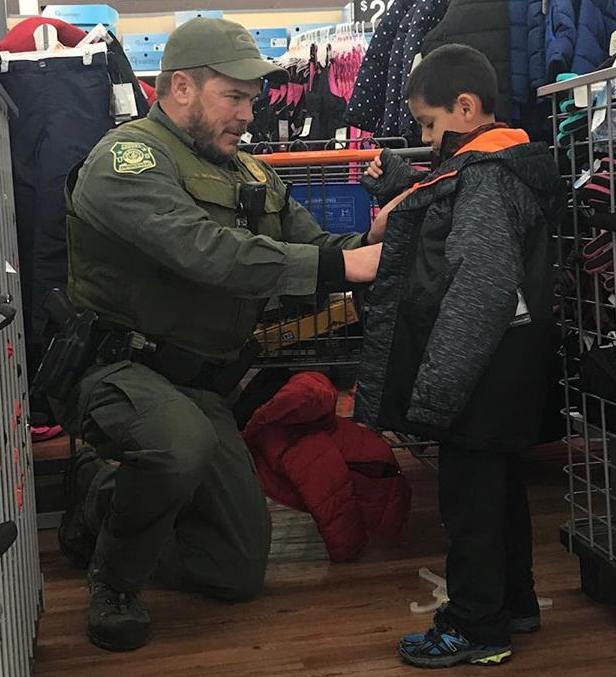 Shop with a Cop
Berkshire Hathaway HomeServices Utah Properties is proud to support Shop with a Cop. Members of Police Departments throughout the state including highway patrol, sheriff's office, and FBI agents take on the role of Santa Claus for the force's "Pay it Forward" initiative. Generally, this event is held during the December holidays. At the event an officer is paired with a child for breakfast and a morning of shopping for warm clothing and holiday gifts. The children who are chosen to participate are most often at-risk, disadvantaged, or have experienced a negative situation with law enforcement. The Police Departments raise and donate the money to cover the cost of the shopping spree.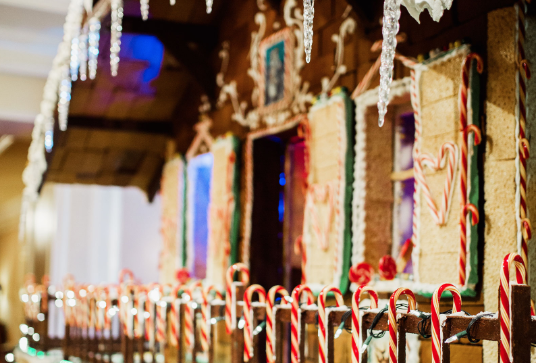 December Events
10/12 - 4/7: Utah Grizzlies Hockey, West Valley City
10/17 - 4/10: Utah Jazz Basketball, Salt Lake City
11/1 - 1/21: Christmas in the Wizarding World, Sandy
11/16 - 2/24: The Gallivan Center Ice Rink, Salt Lake City
11/16 - 2/3: Station Park Holiday Ice Rink, Farmington
11/17 - 2/23: Cosmic Skating, Utah Olympic Oval
11/19 - 1/5: 2018 Luminaria: Experience the Light, Thanksgiving Point
11/20 - 12/21: North Pole Express, Heber City
11/22 - 1/1: 26th Annual Festival of Lights, Spanish Fork
11/23 - 1/2: Temple Square Christmas Lights, Salt Lake City
11/24 - 1/1: Ogden's Christmas Village, Ogden
11/30 - 12/31: Holiday Window Stroll, Grand America Hotel
11/30 - 12/31: ZooLights at Utah's Hogle Zoo, Salt Lake City
11/30 - 12/31: Downtown Jingle Bus, Salt Lake City
11/30 - 12/31: Festival of the Seas, Draper
11/30 - 12/31: Christmas in Color, West Jordan & Provo
12/1: Jim Gaffigan: The Fixer Upper Tour, Salt Lake City
12/1: Santa Pub Crawl, Park City
12/2 - 12/9: Hanukkah Candle Lighting, Snowbird
12/7: Hanukkah Celebration, Gateway
12/7 - 12/9: Park Silly Holiday Bazaar, Park City
12/8: Deer Valley Resort Opening Day, Park City
12/8: Zions Bank Beehive Classic, Salt Lake City
12/8: Shred For Red, Presented by Deer Valley Resort, Park City
12/13 - 12/15: Christmas with The Tabernacle Choir with Kristin Chenoweth, Salt Lake City
12/14 - 12/29: Ballet West's The Nutcracker, Salt Lake City
12/14 - 12/16: Park City Holiday Spectacular and Sing-Along, Park City
12/17: Christmas Carole Sing Along, Salt Lake City
12/22 - 1/6: Park City Snow Fest 2018, Park City Mountain
12/22: Here Comes Santa Claus with the Utah Symphony, Salt Lake City
12/26 - 12/28: Queen Nation, Park City
12/27: The Beach Boys, Salt Lake City
12/29: A Magical Cirque Christmas, Salt Lake City
12/29 - 12/31: Who's Bad? The Ultimate Michael Jackson Tribute, Park City
12/30: Deer Valley's Annual Torchlight Parade, Park City
SkyRidge
SkyRidge delivers everything desired for a four-season mountain lifestyle: an extensive range of recreational amenities, trails, and easy access to Deer Valley Resort, vibrant Park City Main Street, and Jordanelle State Park. Custom crafted homes will be individually tailored to capture the views from each homesite and preserve the natural beauty of the surrounding area.
St. Regis
Set slope-side at the prestigious Deer Valley® Resort, The St. Regis Deer Valley provides some of the most luxurious residences in the area. Only a mile from Historic Main Street, St. Regis Deer Valley offers the privacy of the exclusive Deer Crest community paired with convenience you could only dream about. These residences offer a 24/7 butler service to warm your ski boots, pick up your bags while you shop in town and help make all of your winter vacation plans a reality. Après ski, you can recuperate in the private St. Regis Spa, complete with signature face and body treatments, waterfall lounge, and state-of-the-art fitness facility.
From its 67 hotel-condominiums to its 26 spacious two-, three- and four-bedroom private residences, the St. Regis Deer Valley lets you choose the perfect layout to fit you and your family's needs. All floor plans come beautifully appointed with custom cabinetry, granite slab countertops, European glass shower enclosures, reclaimed hardwood flooring and Juliette or full balconies. No luxury has been sacrificed at St. Regis Deer Valley.
2861 N. Ridgeway Drive
This home has it all. Jaw dropping views, floor to ceiling windows that bring the outside in, a very private setting, 3 master suites, a custom kitchen, 2 outdoor entertainment areas with a fire-pit, a great kids bunk room and rumpus room and much much more. If you are looking for the finest of everything you must see this home. The home also comes with a full Talisker Club Membership
Silver Strike Lodge Unit 306
Ski in ski out unit at Silver Strike Lodge. The Silver Strike chairlift is steps from your door. Beautifully furnished and ready to move right in. Close to the owner's lounge, ski lockers, fitness room and hot tub. Amenities at the Silver Strike Lodge include a great outdoor replace to enjoy at the end of your ski day, a grotto style hot tub, ski lockers, fitness room, owners lounge. 2 elevators and 2 underground garages. 

2200 Park Ave. Bldg. B Park City, UT 84060
©2021 BHH Affiliates, LLC. Real Estate Brokerage Services are offered through the network member franchisees of BHH Affiliates, LLC. Most franchisees are independently owned and operated. Berkshire Hathaway HomeServices and the Berkshire Hathaway HomeServices symbol are registered service marks of Columbia Insurance Company, a Berkshire Hathaway affiliate. Information not verified or guaranteed. If your property is currently listed with a Broker, this is not intended as a solicitation. Equal Housing Opportunity.