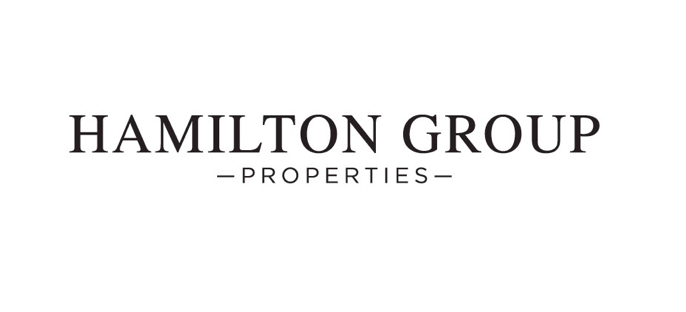 Hamilton Group Properties gives clients the security of knowing they are working with true real estate professionals. All team members have grown up in the Chattanooga area, and continue to support local Chattanooga charities and businesses. Licensed in both Tennessee and Georgia and covering the entire Chattanooga area, Hamilton Group Properties offers more market and transaction knowledge than any other Chattanooga area real estate agents or teams because our clients get the benefit of having 3 realtors with more than 50 years of sales experience plus Hamilton Group Properties is the only area real estate team or group to have a licensed broker and a licensed attorney as members. As evidence of our success, Hamilton Group Properties has been a member of Berkshire Hathaway Home Services Chairman's Circle every year since 2013, and Chairman's Circle Platinum in 2017 and 2018. Most recently Hamilton Group Properties has been recognized in the top 1% of Berkshire Hathaway agents in Tennessee. In addition the team holds numerous designations: CRS (Certified Residential Specialist), GRI (Graduate of Realtor Institute), ABR (Accredited Buyers Representative), EPro, Green, RCC (Residential Construction Certified).
Mortgage Guidance for the Self-Employed
Yes, you can get a mortgage if you're self-employed, but it's challenging in the age of Covid-19. Guidelines are changing monthly as the crisis continues, but the following requirements are generally true:
Work history: According to USnews.com, you'll need a two-year employment history. Fluctuations in earnings are acceptable as long as you can show stable or increasing income. A shorter history may be okay if you've been employed in the same industry for a period of at least two years.
Down payments: You'll likely need to put 20 percent down, which minimizes risk to both you and the lender, but you may be able to get away with as little as 10 percent down if you have a FICO score of 720 or above, says NJlenders.com
Cash reserves: If the worst happens and your business declines, you must show enough cash on hand to pay your mortgage regularly and on time.
Credit history: You'll need a high credit score and an income to debt ratio of 43 percent or below, depending on guidelines. Lenders carefully check how you use revolving credit, other outstanding loans, and payment histories.   
Documentation: Supply your ID, your personal and business tax returns for two years, earnings and bank statements, business name verification plus evidence of business such as a web site, invoices, etc., license if applicable, list of debts and expenses, and payment verification for your home's rent or mortgage.
Loan requirements are fluid, so contact your lender to learn the latest guidelines.
The Renewed Appeal of Suburbia
It's typical for single-family home sales to surge in the spring and summer, but this year, there are some differences due to Covid-19. The pandemic is causing more urbanites to move out of the city say The New York Times, Forbes.com, NPR.org and other news services.
Many of the attractions that make city living attractive, such as theater, shopping and dining out, simply aren't available, causing some homebuyers to feel pent-up in their small apartments. They're questioning if there isn't a better way to live.
The result is a notable increase in home searches and purchases for single-family homes in smaller towns, exurbs and suburbs as many city-dwellers, particularly millennials, decide to ditch living in close quarters, paying high rents and home prices, and settling for views of buildings instead of trees.
One factor that's driving the decision to move out of the city is that many white-collar workers believe they will continue to work from home permanently. The Star Tribune reported that Ford Motor Company, for example, intends to make many telecommuting jobs permanent, partly due to worker polls in favor working from home.  
If you're of like mind, what can you expect when you shop for a home in the 'burbs? According to Realtor.com, on average, a suburban home costs $230,000 compared to $431,000 home in the city with 300 more square feet of living space. You may pay over list price or get into a bidding war, due to intensifying demand, but you'll still save a bundle.  
Who Pays for Utility Disruptions?
As a consumer of electricity, gas, sewer and water services, you have certain protections under state law. If you submit required deposits, pay your bills on time, and protect your interior and exterior equipment from overload or breakage, you should not be denied service and should rarely, if ever, experience a disruption in your utilities.
Yet, utility interruptions occur frequently. A water, gas or electric company can slow down or shut off flow to your home if there's an outage, to protect the public safety or, to protect reserves and to keep prices competitive.
Sometimes, utility delivery equipment simply fails. Pipes burst, animals chew through lines and extreme weather can cause outages. In most cases, if the equipment is on your property, including a damaged meter, you're as responsible to pay for repair or replacement as the companies are to monitor equipment performance before it breaks.
Extreme weather can wipe out utilities in large areas for weeks at a time before service is restored — a major reason why clean energy supporters lobby for micro-grids to limit outage areas and to encourage more subsidies for wind and solar power. Unlike fossil fuels which are switched on and off, wind and solar power can be stored in batteries for future use, which can help restore power to homes quicker.
According to Audubon.org, every state has a public utility commission that regulates your utilities and the companies that provide them. Get involved and help reduce outages the cost of utilities in your area.


1315 Taft Hwy. Signal Mountain, TN 37377
©2021 BHH Affiliates, LLC. Real Estate Brokerage Services are offered through the network member franchisees of BHH Affiliates, LLC. Most franchisees are independently owned and operated. Berkshire Hathaway HomeServices and the Berkshire Hathaway HomeServices symbol are registered service marks of Columbia Insurance Company, a Berkshire Hathaway affiliate. Information not verified or guaranteed. If your property is currently listed with a Broker, this is not intended as a solicitation. Equal Housing Opportunity.