Known for its charm and world class skiing, Park City, Utah is a small resort town nestled in the middle of the mighty Wasatch range in the Rocky Mountains.

Home to renowned ski resorts and the Sundance Film Festival, it's no wonder Park City was named by Outside Magazine as 'The Best Town in America.' Main Street is heart of Park City, with numerous award-winning restaurants, boutiques, and art galleries, it's not to be missed.

Mountain living is about hiking, skiing, being outdoors, and living life. In addition to its numerous recreational and cultural offerings, Park City boasts one of the best school and library systems in the state.

From the iconic White Barn to PC hill, we love where we live. You can too.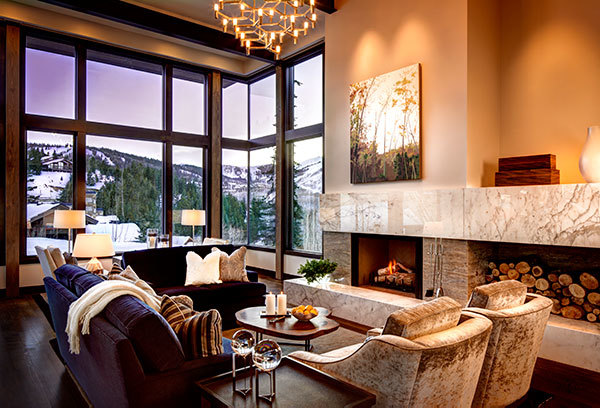 FIVE WAYS HOMEOWNERS CAN BOOST THE VALUE OF THEIR HOME
When contemplating home upgrades or preparing your home for sale, it helps to identify the renovation projects that not only look good but will boost the value of your home at the same time. Overall, potential buyers are drawn to newer, cleaner, refreshed properties. Here are the five tried and true ways homeowners can boost the value of their home.

Freshen Up the Paint
This may seem like a no-brainer, but a fresh coat of paint will always make a home feel updated and renewed. Modern, current paint colors can have a vast effect on a home's appeal. Whites, greys, light blues, and sage-greens are in-style for 2018 and can give your home an updated feel. Contemporary, neutral paint can also give potential buyers the ability to see themselves living in the home.

Update the Windows
Natural light enhances ambiance and updating windows can boost a home's value. Homes that feature 70's style round, half-moon, or hexagon shaped windows may cause buyers to contemplate pricey renovations or will turn them off from the home completely. Additionally, if your windows are old, drafty, or fog up due to failing seals, fixing these problems will increase the value. Updating window coverings from heavy drapery to hidden or electronic shades can go a long way in adding value and a contemporary feel to the home. Lastly, adding windows to increase natural light can improve a home's value.

Renew Kitchens and Bathrooms 
When it comes to home renovation and updates the two most important spaces in a home are the kitchen and the master bedroom/bathroom. In the master bedroom, focus on brightening the room and creating a fresh, inviting feel. Clean, modern paint colors and neutral fresh carpet or renewed hardwood floors can make a huge difference. In the master bathroom, potential buyers are trending toward light and bright features such as subway tile, marble, and clean lines over dark woods and granites. In the kitchen, making minor changes such as painting the cabinets in a modern color, updating the tile, or replacing old-fashioned, brass light fixtures and hardware with more current styles and contemporary pieces can increase the value of a home.

Add Smart Technology Features
As we move farther into the age of technology, home trends are following suit. Many potential buyers see a lot of value in smart technology features such as electronic window shades, smart thermostats, slim TVs, and more. That being said, one electronic feature that used be popular but has been falling out of trend is pre-wired sound systems. With wireless speaker systems on the rise, buyers are bringing their systems into their new homes or upgrading as needed.

Revive Curb Appeal
First impressions can make a big impression. Enhance landscaping, clean up the walkway to the front door, and repair or seal driveway cracks. A fresh coat of paint including window frames and the front door can make an older home feel new again. If paint is not in the budget, power washing the outside of the house, so long as it doesn't strip the paint, and the front walkway or driveway can also refresh the appearance. Lastly, updating the porch sconces and lighting can make a home look more current and inviting.

Whether you are looking to spend a little or a lot, there are many ways to add value to your home. However, for any major physical changes to the home, its best to hire a designer to help make sure the improvements are truly up-to-date and generic enough to appeal to a wide audience. For recommendations on designers or for more advice on ways to boost the value of your home, reach out to your Berkshire Hathaway HomeServices Utah Properties agent as they truly are the experts on homes in our community.


Published in Park City Home Magazine 3/5/18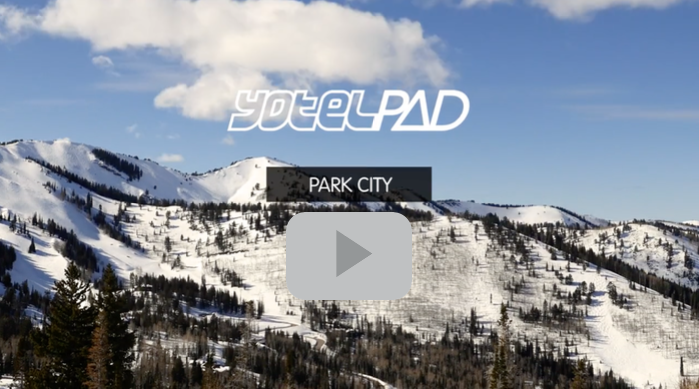 FUN. FLEXIBLE. FUTURE FORWARD.
YOTELPAD distills all the elements of luxury resort condominiums into efficient, playful spaces, dialing up the cool factor while dialing down the cost. How? Through design that makes smart use of every inch, social spaces indoors and out; and technology and intuitive services that allow more time for fun.

For more information click here.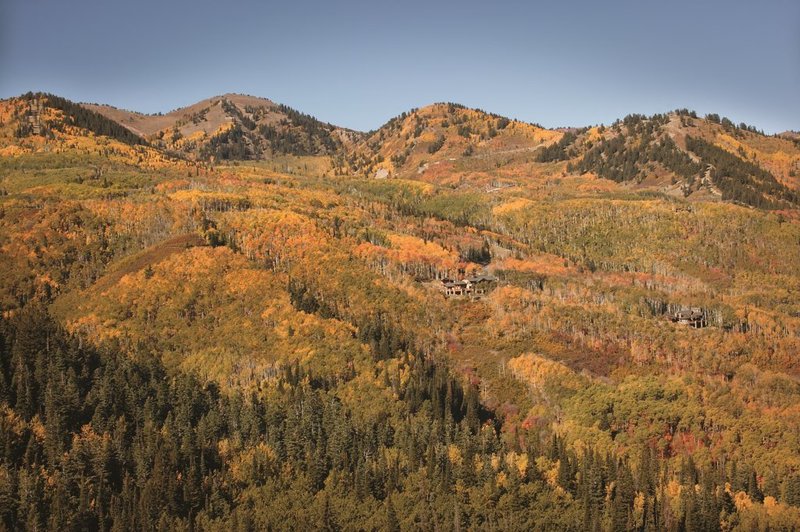 The Colony at White Pine Canyon
The Colony is an award-winning development that offers a combination of natural beauty, privacy, and world-class ski-in/ski-out access. In the winter, enjoy exclusive access to Park City Mountain, one of the largest ski resorts in North America. During the warm weather months, take advantage of Park City's hiking, biking, and horseback riding trails. Homes offer commanding views and are nestled among lush groves of old-growth aspen trees, rolling meadows, and sparkling streams and waterfalls.

Just Released at The Colony!
The Colony at White Pine Canyon has just released eight spectacular homesites in the Meadow Lakes - also known as Phase 5. The E & F homesites are some of the most unique properties ever offered, which is no small statement at The Colony, where it truly feels like you get to live in your very own national park.

The homesites in Phase 5: E & F, are among the largest available in The Colony; they boast commanding views, old-growth forests, a remarkable water feature, and flat building pads.

Among what makes these Meadow Lakes homesites particularly epic: unique private ski access, a Nordic ski track, and private walking and snowshoeing trails. These eight homesites are truly unlike anything else previously offered in The Colony.

For more information click here.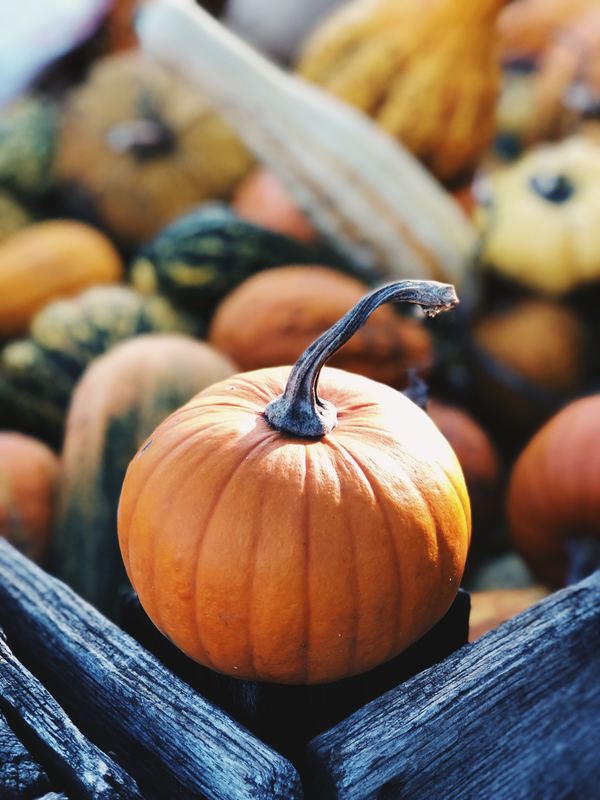 3/3 - 10/21: Real Salt Lake, Sandy
Sundays, 6/3 - 10/28: 9th West Farmer's Market, Salt Lake City
Sundays, 6/3 - 10/28: Wheeler Farm Sunday Market, Salt Lake City
Wednesdays, 6/6 - 10/10: Park City Farmers Market, Park City
Fridays and Saturdays, 7/27 - 10/27: Murray Park Farmers Market, Murray
Saturdays, 5/12 - 10/20 - Cache Valley Gardeners Market, Logan
Saturdays, 6/2 - 10/27: Provo Farmers Market, Provo
Saturdays, 6/6 - 10/20: Downtown Farmers Market at Pioneer Park, Salt Lake City
Saturday and Sunday, 8/18 - 10/21: Oktoberfest, Snowbird
8/30 - 11/24: Utah Utes Football, Salt Lake City
9/1 - 11/24: BYU Cougar Football, Provo
9/14 - 10/30: Lagoon's Frightmares, Farmington
10/5 - 10/30: Thriller - Odyssey Dance Theatre, Traveling throughout Utah
9/28 - 10/14: 2018 Downtown Dine O'Round, Salt Lake City
10/1 - 10/14: Park City Dine About 2018, Park City
10/4 - 10/29: The Pumpkin Train, Heber City
10/6 - 11/3: Halloween Activities, Thanksgiving Point
10/16: Neil DeGrasse Tyson, Salt Lake City
10/17: Jimmy Buffett: Son of a Son of a Sailor Tour, Salt Lake City
10/19 - 4/29: Utah Jazz, Salt Lake City
10/21 - 4/7: Utah Grizzlies, West Valley City
10/20: Thomas Rhett Life Changes Tour 2018, Salt Lake City
10/29: Josh Groban with Idina Menzel, Salt Lake City
10/31: 2018 Halloween and Dog Parade, Park City
As part of the legendary Berkshire Hathaway family of companies, we have the depth, strength, and brand power to help you reach your real estate goals. Locally, our company is the largest brokerage firm in Utah, committing that your needs are met in every transaction.

Peterson - Calder Real Estate Group

435-655-8866 | peterson-calder@bhhsutah.com | http://EXPERIENCEPARKCITY.COM


2200 Park Ave., Bldg. B Park City, UT 84060
©2019 BHH Affiliates, LLC. Real Estate Brokerage Services are offered through the network member franchisees of BHH Affiliates, LLC. Most franchisees are independently owned and operated. Berkshire Hathaway HomeServices and the Berkshire Hathaway HomeServices symbol are registered service marks of HomeServices of America, Inc.® Information not verified or guaranteed. If your property is currently listed with a Broker, this is not intended as a solicitation. Equal Housing Opportunity.