APRIL 2016                   Berkshire Hathaway HomeServices

Spring has Sprung!
Denver Real Estate Market Bursting With Activity
From the Denver Metro Association of Realtors:
For the entire residential market last month, active listings, new listings, homes under contract, and homes sold showed double-digit month-over-month (MOM) gains. The total sales volume is up 11.93 percent year to date to $3.87 billion.
Active housing inventory saw a 13 percent increase MOM in March to 4,482, which is significant considering Metro Denver reached the lowest inventory mark on record in February.
To view the entire report, click here...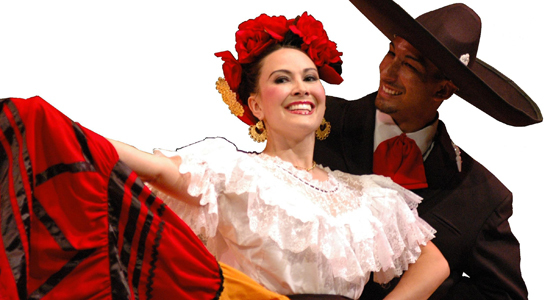 What To Do In Denver This Month!
Spring has Sprung!
Get out and enjoy some of these great Denver events:
A weekend filled with food, fun, and culture, Denver's Cinco de Mayo 'Celebrate Culture' Festival puts the spotlight on the Migh High City's vibrant Latino population. With more than 400,000 attendees expected, it's one of Denver's most fun and family-friendly events.
The Colfax Marathon on May 15th is the best urban tour around! Run the mile high course that takes you on and off Colfax, through parks, neighborhoods, trails, and downtown. Enjoy amazing views of the front range, Confluence Park, Sports Authority Field at Mile High's concourse, and the Cherry Creek Trail. The half marathon runs through the Denver Zoo!
May 28th is Denver Day of Rock. Denver Day of Rock is a free one-of-a-kind music event presented by Amp the Cause to raise awareness of the children in our community. This event will feature five stages of live music throughout downtown Denver.
Denver Makes List of Most Expensive Housing Markets in North America
With median sale price of Denver homes topping $350,000, Denver is now the 13th most expensive real estate market in North America. Only two Canadian cities rank higher, meaning Denver is 11th in the United States, and 5th among cities West of the Mississippi.
San Francisco ranks first with a median sale price of $1,085,000, followed by Manhattan, San Jose, Brooklyn, and Los Angeles rounds out the top 5 in North America.
Staging in the Spring
Any professional home stager will tell you that the basic principals remain the same throughout the year—keep things clean, clutter free and colorful. But springtime has its own special set of rules. There are a number of things you can do both inside and out to take advantage of the beautiful weather:
Add splashes of color to your porch with potted flowers. Larger pots filled with tulips or daisies and accented with greenery makes a nice touch. By introducing seasonal colors to the outside, your home becomes very attractive to prospective home buyers.
Bring spring colors into a home with accessories like throw pillows, area rugs, artwork, towels and bedspreads. If you change accessories, the whole house changes.
Use decorative knickknacks that speak of spring, such as pears, eggs, and seashells. Add leafy patterns in fabrics and wicker. Use real leather and rusted metal as contrasts.
Replace the drapery panels in a home or office.
All rooms are important. There are ways to liven up each as the spring season blooms. You want the buyer to absorb the whole house, not just one or two staged rooms, so it's important to create a cohesive design.
And how about the great outdoors?
Remove fallen leaves and dead plants.
Add bright, new plants where you can.
Trim bushes and hedges.
Scour outdoor furniture.
Sweep porches and patios.
Indeed, spring brings more buyers, so take advantage of all that the season has to offer.
Staying on Top of Rugs
Rugs help warm a dreary room, add a splash of color to a dull space, tone down a room with strong, bright colored furniture and create a new look to almost any room. Plus, it's a quick fix to any floors that may need replacing.
Persian rugs can cost thousands of dollars, but many rugs can be very affordable.
Leather rugs add depth and complement traditional, rustic styles.
Wool rugs are warm, sustainable and a great way to add a natural accent.
Shag rugs add dimension and coziness to an otherwise flat room.
If you anticipate lots of traffic and wear, consider a patterned rug to hide stains.
A wool rug is easier to clean than other fabrics.
A jute rug is a perfect indoor/outdoor fabric for enclosed patios and outdoor rooms.
An inexpensive way to dress up a room is with area rugs. They come in a wide range of colors and designs and provide warmth and comfort. They can also help absorb sound in a room. The shape should mirror the furniture or room size. For example, a rectangular dining table should have a rectangular rug underneath. Likewise, a round dining table should be paired with a round rug.
Interior designers say to never cover the entire floor with an area rug; leave at least nine inches of the floor exposed. A small rug right in front of the entry door is acceptable. A dining room rug should be large enough to accommodate the legs of all chairs. Be sure rugs don't cover vents or keep doors from opening.
Correct placement of rugs can give your home a distinctive look and added dimension that potential buyers will remember.

2500 E. 6th Ave. Ste. A Denver, CO 80206
©2023 BHH Affiliates, LLC. Real Estate Brokerage Services are offered through the network member franchisees of BHH Affiliates, LLC. Most franchisees are independently owned and operated. Berkshire Hathaway HomeServices and the Berkshire Hathaway HomeServices symbol are registered service marks of Columbia Insurance Company, a Berkshire Hathaway affiliate. Information not verified or guaranteed. If your property is currently listed with a Broker, this is not intended as a solicitation. Equal Housing Opportunity.