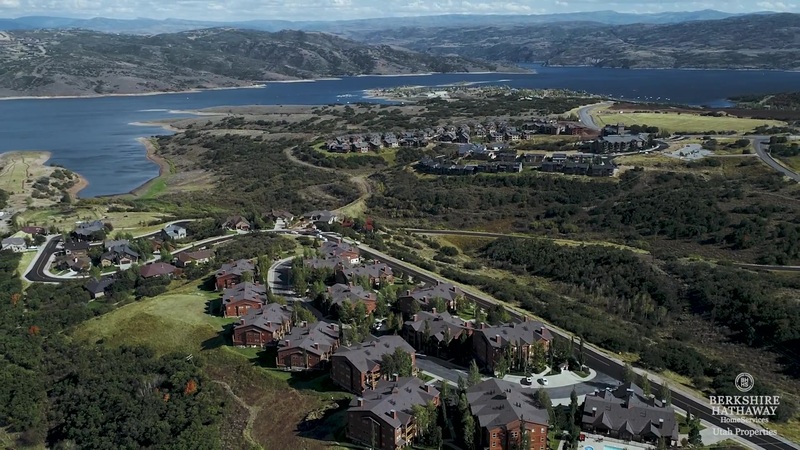 Situated just east of Park City and north of the Heber Valley, the neighborhoods surrounding the Jordanelle Reservoir—including Hideout Canyon, Soaring Hawk, Tuhaye, Victory Ranch, and developments abutting the Jordanelle State Park—offer stunning views of Mt. Timpanogos and Deer Valley®. With the Jordanelle State Park right in their backyard, residents enjoy some of the best golf, boating, hiking, mountain biking, camping, wakeboarding, water skiing, stand up paddle boarding, and fishing in the state.

When fine dining, theater, arts, or shopping is desired, the neighborhoods encompassing the Jordanelle are a short 15 minute drive to the heart of Park City or a 40 minute drive to Salt Lake City and the international airport. In the winter, residents have notably easy access to Deer Valley® Resort via the Jordanelle Ticket Office and Gondola which features outstanding Uinta mountain views as you ride to the "Greatest Snow on Earth."

The master planned communities bordering the Jordanelle feature luxury homes, townhomes, and large lots on which to build your dream home. With a vibrant, engaging suburban lifestyle, these neighborhoods are desirable places to live.

Live here, work here, play here. Contact your Berkshire Hathaway HomeServices Utah Properties professional for the most current market information on these exceptional areas.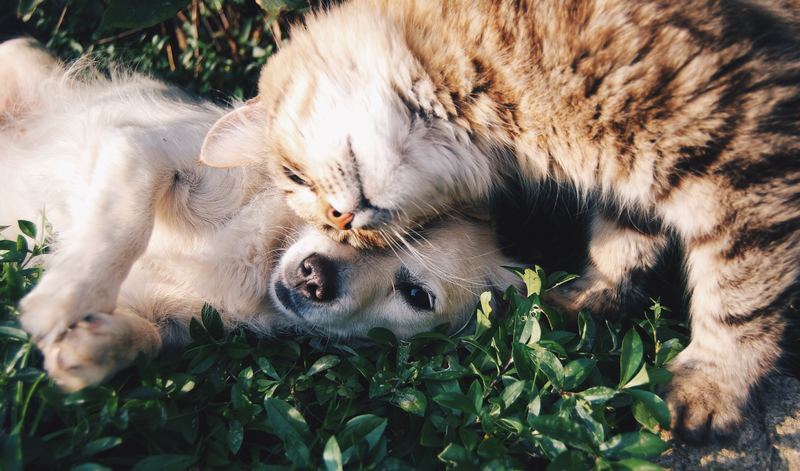 A Survival Guide for Moving with Pets
One of the most stressful changes for people is moving, and for animals, it is no different. According to statistics published by the Humane Society of the United States, 79.7 million households have at least one pet. This is a survival guide for some of the most common stress-induced issues furry family members may face during a move.
Canines
According to the vets at Pet MD, dogs generally tend to internalize their emotional pain, and stress reactions usually manifest in tummy troubles and/or a decrease in appetite. They may also become isolated and sleep more than usual.

To help relieve some of the stress associated with an impending move, Jodi Frediani, wrote in her article that the key to managing a dog in a stressful situation is balance and understanding. If you need to make changes that affect your pet, like doing doggie daycare to allow more home showing flexibility, you should try to ease them into the transition, by maybe doing a few hours a day until the dog can acclimate. At the same time, keep everything else as close to the same as possible, like feeding times, brand of food, and the amount of time you spend together.


Felines
Felines are nothing like dogs. If they ain't happy, ain't nobody happy. Cats have a harder time with stress and change than the average dog. Loud noise from workers preparing the home for market, strange people walking through the home and being confined to certain areas of the house are all stressors and could be the first sign of impending kitty apocalypse.

Pam Johnson-Bennett, a cat behaviorist, said that when getting ready to move with your feline family members, try to take household changes slowly. Repainting, new carpet installation, moving a litter box, and a busy open house all within the same week is just too much for most cats to process at once. Limit your changes to things that are absolutely necessary, and during this period do not change brands of food, litter, or the location of food, water, or litter boxes. Make sure kitty has a safe place to hide, and do not remove scratching posts or cat towers if your cat regularly uses them.


Pocket pets
One out of every 25 households has some form of "pocket pet," the term used to classify small furry creatures like chinchillas, ferrets, sugar gliders, and rabbits. These little guys can also get stressed out from changes in their environment. When going through a move, sometimes our pets may get less attention due to the new demands on our time. Even though a pocket pet may not need to be walked, a lack of attention to cleaning their habitat or handling them can stress their immune systems. Daily handling can catch a small problem before it gets out of hand.


Moving can be stressful to our pets, but taking some of the above precautions will help everyone have a safe and comfortable move into your new home.


Sourced from Inman A survival guide for moving with pets
BY MARIA DAMPMAN

Roundabout is a new luxurious condominium development located at 300 Deer Valley Drive - directly at the roundabout in Old Town leading up to Deer Valley® Resort. Enjoy a short walk to restaurants, shops, and entertainment on historic Main Street or hop on the free city bus for a quick ride to Deer Valley® Resort or Park City Mountain.

Available residences A and C at Roundabout Park City offer three bedrooms and four-five bathrooms on approximately 3,439 - 4,363 square feet of living space. These residences offer great livability with open floor plans, high ceilings, plenty of storage, open stairways, and floor-to ceiling windows providing great natural light. The exterior of the building is designed with low maintenance materials and offers a stylish modern mountain design with large patios with radiant heat and gas fireplaces providing the perfect atmosphere for entertaining guests and creating great memories. Another exceptional feature includes a private oversized garage for two large vehicles and ample gear storage for both winter and summer toys. An additional designated parking spot in the secured common area garage provides three private parking spots which is a rare commodity today.

For more information click here.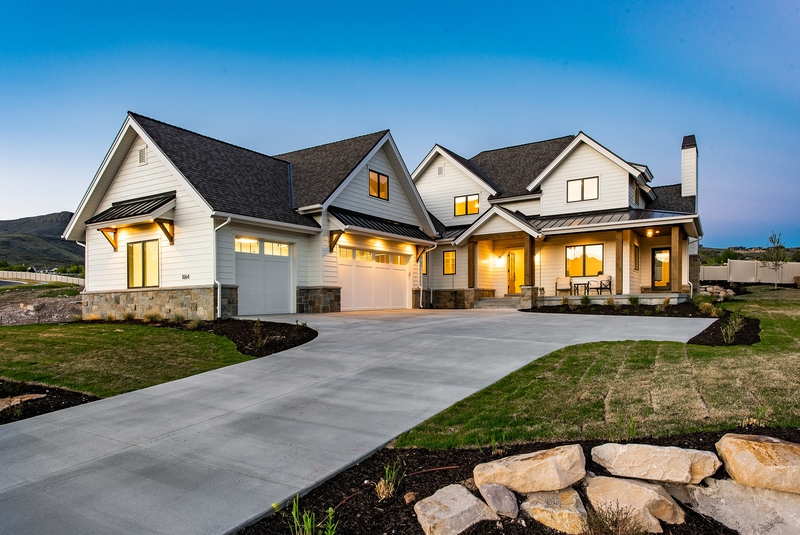 Valley Heights is an enclave of 27 single family home sites offering outstanding views of Mt. Timpanogos and the surrounding Wasatch Mountains. The community has been carefully planned to provide property owners with a neighborhood of attractive homes that reside in harmony with each other and the environment that surrounds them. 

Valley Heights is an offering primarily consisting of vacant lots that allow a purchaser to design and build a custom home to their specifications. There will be a limited number of finished homes for purchase as well. Valley Heights has also partnered with a design and build team to streamline the custom home building process.

For more information click here.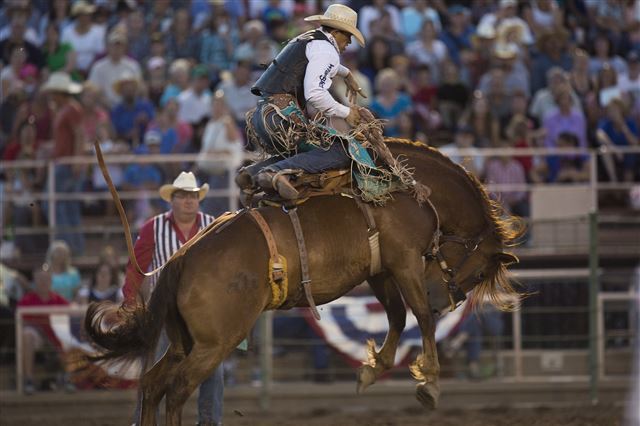 Sundays, 6/3 - 9/23: Park Silly Sunday Market, Park City
Sundays, 6/3 - 10/28: 9th West Farmer's Market, Salt Lake City
Sundays, 6/3 - 10/28: Wheeler Farm Sunday Market, Salt Lake City
Wednesdays, 6/6 - 10/10: Park City Farmers Market, Park City
Saturdays, 5/12 - 10/20 - Cache Valley Gardeners Market, Logan
Saturdays, 6/2 - 10/27: Provo Farmers Market, Provo
Saturdays, 6/6 - 10/20: Downtown Farmers Market at Pioneer Park, Salt Lake City
Saturdays​, 6/23 - 9/15: Ogden Farmers Market, Ogden
3/3 - 10/21: Real Salt Lake, Sandy
4/1 - 9/3: Salt Lake Bees, Salt Lake City
7/4 - 7/7: Oakley 83rd Annual PRCA Rodeo, Oakley
7/2 -7/4: Western Stampede Rodeo, West Jordan
7/2 - 7/4: Freedom Days, Provo
7/13: Keith Urban, West Valley City
7/14: 2018 Fire on the Water, Jordanelle State Park
7/18: Tim McGraw & Faith Hill Soul2Soul The World Tour 2018, Salt Lake City
7/19 - 7/24: 2018 Days of '47 Cowboy Games & Rodeo, Salt Lake City
7/24: Days of '47 Parade, Salt Lake City
7/26: Drake and Migos, Salt Lake City
7/24 - 8/4: 2018 Wasatch County Fair and Rodeo, Heber City
7/28: Shania Twain: Now Tour, Salt Lake City
8/3 - 8/5: Park City Kimball Arts Festival, Park City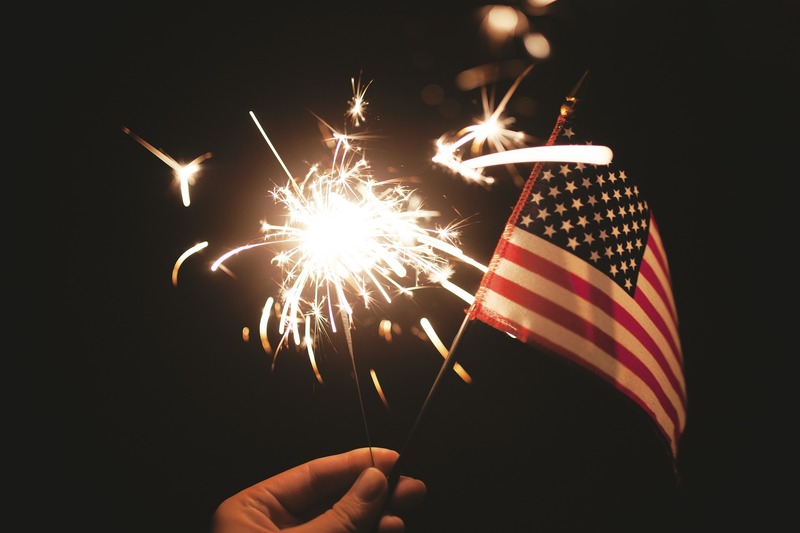 Fourth of July Celebrations
As part of the legendary Berkshire Hathaway family of companies, we have the depth, strength, and brand power to help you reach your real estate goals. Locally, our company is the largest brokerage firm in Utah, committing that your needs are met in every transaction.

Peterson - Calder Real Estate Group

435-655-8866 | peterson-calder@bhhsutah.com | http://EXPERIENCEPARKCITY.COM


2200 Park Ave., Bldg. B Park City, UT 84060
©2019 BHH Affiliates, LLC. Real Estate Brokerage Services are offered through the network member franchisees of BHH Affiliates, LLC. Most franchisees are independently owned and operated. Berkshire Hathaway HomeServices and the Berkshire Hathaway HomeServices symbol are registered service marks of HomeServices of America, Inc.® Information not verified or guaranteed. If your property is currently listed with a Broker, this is not intended as a solicitation. Equal Housing Opportunity.