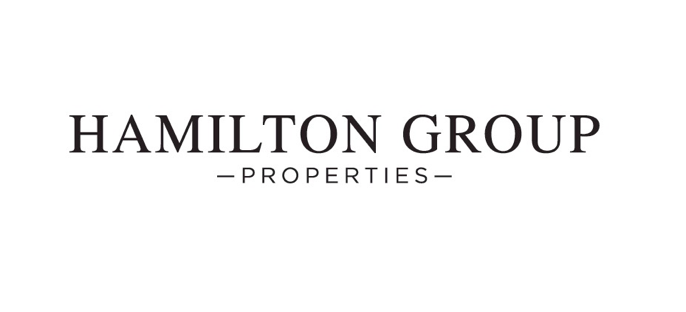 Hamilton Group Properties gives clients the security of knowing they are working with true real estate professionals. All team members have grown up in the Chattanooga area, and continue to support local Chattanooga charities and businesses. Licensed in both Tennessee and Georgia and covering the entire Chattanooga area, Hamilton Group Properties offers more market and transaction knowledge than any other Chattanooga area real estate agents or teams because our clients get the benefit of having 3 realtors with more than 50 years of sales experience plus Hamilton Group Properties is the only area real estate team or group to have a licensed broker and a licensed attorney as members. As evidence of our success, Hamilton Group Properties has been a member of Berkshire Hathaway Home Services Chairman's Circle every year since 2013, and Chairman's Circle Platinum in 2017 and 2018. Most recently Hamilton Group Properties has been recognized in the top 1% of Berkshire Hathaway agents in Tennessee. In addition the team holds numerous designations: CRS (Certified Residential Specialist), GRI (Graduate of Realtor Institute), ABR (Accredited Buyers Representative), EPro, Green, RCC (Residential Construction Certified).
The Importance of the House Filters
Air conditioning systems and clothes dryers come with some kind of filter or lint trap, and it's important to clean or change these filters regularly.  You'll save money, have cleaner air and clothes, protect your home from accidental fires and your AC and clothes dryer will last longer.
Air Conditioning - According to HowStuffWorks.com, a dirty air filter is one of the most common reasons that an AC unit will stop working. Air filters catch dust and keep it from circulating throughout your home. If the filter gets too clogged, the AC has to work harder to push the cold air through. The cold air has no place to go, so it circulates back into the evaporator coil, causing it to freeze and fail. Permanent filters are easily removed, washed outside with a hose, and reinstalled. Replace pleated paper AC filters every one to three months.
Clothes dryer -  According to JoeFilter.com, the lint trap in your clothes dryer is the first line of defense against lint buildup.  It's typically located on the bottom gum line inside the dryer. Simply pull it out clean it out, and put the contents in the trash every time you use the dryer.
Some lint may escape the trap and go into the dryer vent, the flexible silver duct that vents to the outdoors. If the vent gets blocked, it takes longer to dry your clothes (wasting energy) and could spark a fire. Clean your dryer vent at least once a year.
Don't Give Up Hope, Millennials!
It's no secret that Millennials, ages 24 to 34, have been hit hard in 2020. The triple whammies of student loans, COVID-19 and record job losses are huge challenges to face. It would be easy to give up your dream of owning a home, but we say where there's a will, there's a way.
How you manage your expectations, resources and opportunities will make all the difference in achieving what you want out of life, including owning a home.
First, don't give up. Your timeline may be busted for buying a home this summer, but you can still make it happen sooner than you think.
Look for ways to save money. Don't buy stuff you don't need. Make your own Starbucks coffee and take your Teva and a packed lunch to work. Take advantage of interest deferrals on your student loan. Open a high-yield savings account that pays compound interest.
Move to a less expensive apartment, get a roommate to share expenses or move back home temporarily. Pay your parents a reasonable rent for food and board and save the difference of what you're paying now or use it to pay off debt.
Look for ways to make money. Do you have a hobby or skill that you could turn into a side hustle, like carpentry, quilting, baking or small business accounting?
Don't worry about what others think. Instead, encourage each other. It will be worth it when you move into your own home.
How Long Should a Roof Last?
Angieslist.com suggests that a typical asphalt shingle roof will last about 20 to 25 years, depending on variables such as the quality of the shingles, the professionalism of the installation, homeowner maintenance over the years, and, of course, the weather.
Your roof should have several lines of defense or redundancies. If one part fails, such as when a shingle blows off, there should be other protective layers such as an underlying membrane, flashing around chimneys and sealants that prevent the roof from leaking.
Because 70 percent of U.S. homes have asphalt or composition shingle roofs, replacement roofs tend to be similar. According to Roofingcalc.com, the average roof size in the U.S. is 1,700 square feet. Professional roofers calculate area by 100 square feet, so it would take 17 "squares" to reroof the average home. Materials and labor can run anywhere between $350 and $550 per square, or approximately $6000 to $9350.
Leaks through the ceiling, missing shingles, frayed or curling shingle edges, or erosion of the mineral granules are all signs that it's time to repair or replace your roof.  Have your roof inspected by a reputable roofing contractor, who can tell you if the roof was properly installed and maintained.
Check with your homeowner's insurance company about coverage. Insurance.com warns that many companies will amortize coverage according to the age of the roof and refuse coverage if the roof has two or more previous layers of roofs or if the roof is 20 years or older.   
How to Unpack Mortgage News
In June 2020, average mortgage interest rates fell below three percent for the 30-year-fixed-rate mortgage – the lowest level in modern recorded history, according to Mortgage News Daily. What caused such a dip?
A stock market sell-off sent investors to the relative safety of the bond market, wrote housing journalist Diana Olick. Mortgage rates loosely follow the yields on 10-year U.S. Treasury bonds. As more bonds were purchased, the yields went down, and mortgage rates followed. But that's not all that happened.
Also in June, the Mortgage Bankers Association's Mortgage Credit Availability Index hit its lowest number since June 2014. The simple reason is that lenders don't like uncertainty, so to secure those lower interest rates, borrowers are subjected to higher credit score qualifications (700 or higher per JP Morgan Chase), the temporary shelving of some loan programs (no new jumbo loans per Wells Fargo) and higher down payments (at least 20 percent). Other criteria lenders use to limit risk includes lower loan-to-value ratios and higher income-to-debt ratios from borrowers.
Yet, despite a rocky economy, June mortgage applications were up a whopping 13 percent over the previous year. Freddie Mac forecasts that interest rates will remain at or near record lows and that housing prices will moderate throughout 2021.
So, what does this mean to you, the homebuyer or homeowner? If you have good credit, steady employment, and a sizable down-payment, you're in great shape to get or refinance a mortgage loan. In other words, nothing's changed except tighter qualifications for higher-risk borrowers.


1315 Taft Hwy. Signal Mountain, TN 37377
©2021 BHH Affiliates, LLC. Real Estate Brokerage Services are offered through the network member franchisees of BHH Affiliates, LLC. Most franchisees are independently owned and operated. Berkshire Hathaway HomeServices and the Berkshire Hathaway HomeServices symbol are registered service marks of Columbia Insurance Company, a Berkshire Hathaway affiliate. Information not verified or guaranteed. If your property is currently listed with a Broker, this is not intended as a solicitation. Equal Housing Opportunity.