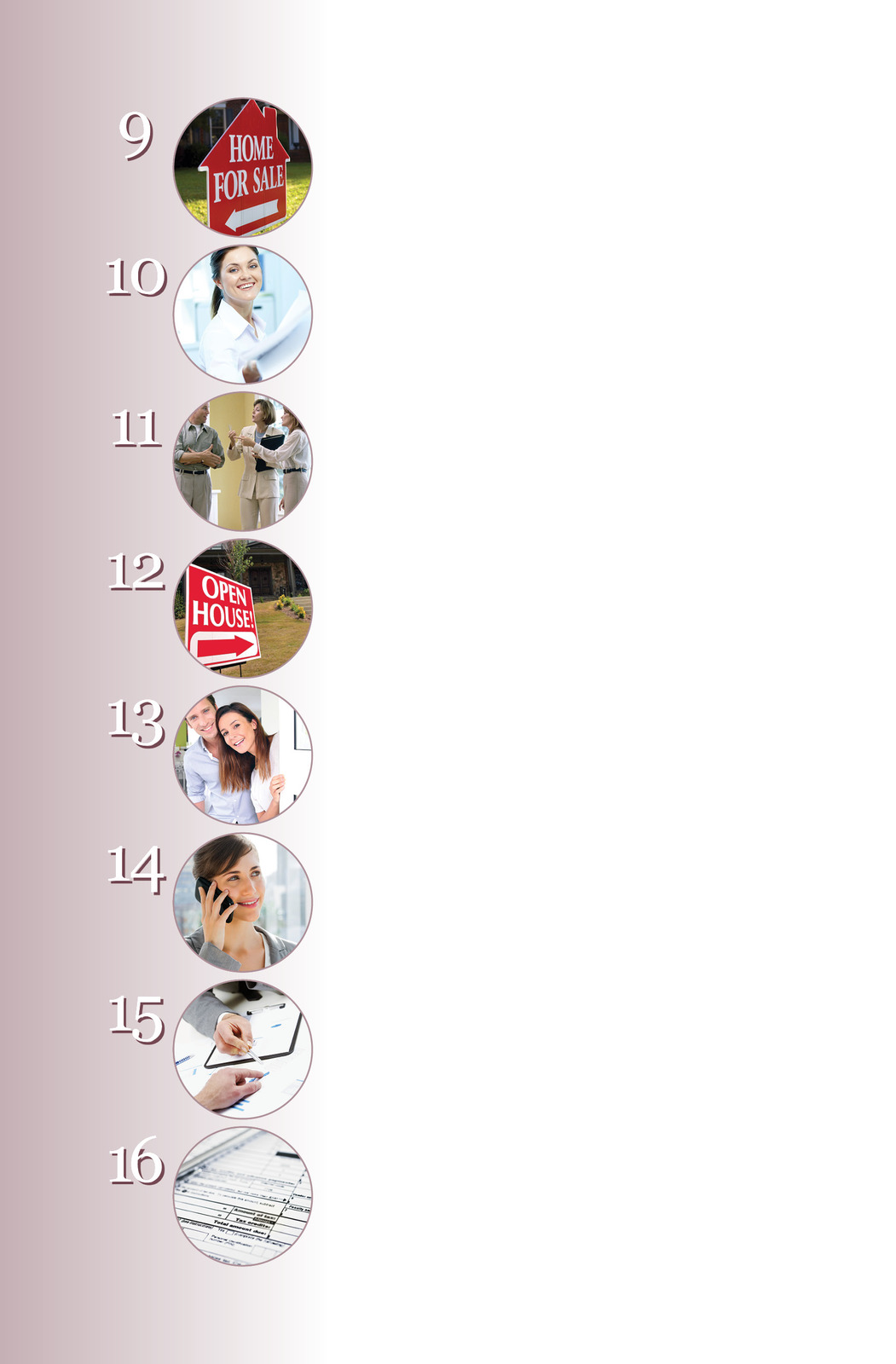 PURCHASE AN OUTDOOR YARD SIGN
Purchase an attractive, weatherproof yard sign and install it in the front of your property.
PREPARE A FACT SHEET
Prepare a fact sheet outlining specific features of your home and the corresponding benefits to prospective purchasers.
SCHEDULE OPEN HOUSES
Schedule open houses on weekdays as well as weekends. Make your property more inviting with freshly cut flowers, scented candles and the aroma of freshly baked bread or cookies.
ADVERTISE YOUR OPEN HOUSE
Purchase "open house" signs and position them in areas along main thoroughfares, through local neighborhoods and on your property. Be sure to remove them after each open house.
ALWAYS BE AVAILABLE
Be available to walk through the property with prospective buyers to answer questions and offer information about local schools, parks, shopping, etc.
RESPOND PROMPTLY TO INQUIRIES
Respond in a timely manner. Learn how to separate "lookers" from qualified buyers. Ask for names and phone numbers and be sure to follow up.
BE PREPARED TO NEGOTIATE
Be prepared to deal with buyers as though you are an impartial third party. Remain calm and refrain from emotional outbursts.
GATHER ALL THE PROPER FORMS
Obtain all forms necessary for the legal sale of real estate property including Deposit Receipt and Offer To Purchase, Buyer's Cost Sheet and Seller's Disclosure Form.