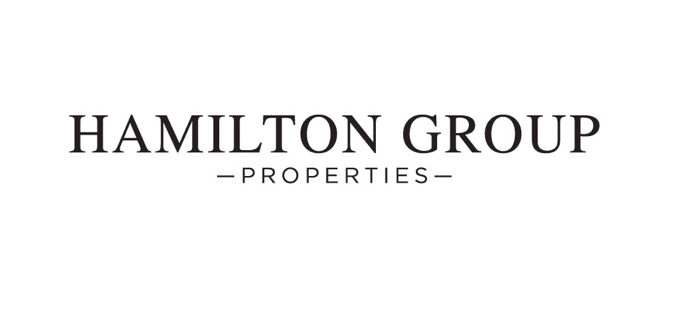 Hamilton Group Properties gives clients the security of knowing they are working with true real estate professionals. All team members have grown up in the Chattanooga area, and continue to support local Chattanooga charities and businesses. Licensed in both Tennessee and Georgia and covering the entire Chattanooga area, Hamilton Group Properties offers more market and transaction knowledge than any other Chattanooga area real estate agents or teams because our clients get the benefit of having 3 realtors with more than 50 years of sales experience plus Hamilton Group Properties is the only area real estate team or group to have a licensed broker and a licensed attorney as members. As evidence of our success, Hamilton Group Properties has been a member of Berkshire Hathaway Home Services Chairman's Circle every year since 2013, and Chairman's Circle Platinum in 2017 and 2018. Most recently Hamilton Group Properties has been recognized in the top 1% of Berkshire Hathaway agents in Tennessee. In addition the team holds numerous designations: CRS (Certified Residential Specialist), GRI (Graduate of Realtor Institute), ABR (Accredited Buyers Representative), EPro, Green, RCC (Residential Construction Certified).
A Winning Real Estate Strategy
Sometimes, buyers and sellers can behave like adversaries. Both sides want to "win," often sabotaging the transaction irreparably. No one wins if the home doesn't sell.  
So how can you win and keep things civil?
Sellers: Be thoughtful and reasonable. Price your home to appeal to buyers and get stronger offers. Make your home easy to show to working buyers. Be flexible about showing times, especially on short notice. Put your pets in the kennel. Keep your home show-ready (clean and neat) so buyers can really see what they're buying.
Respond quickly to requests for repairs and get the work done as soon as possible. Return calls or texts from your real estate professional quickly.
Don't take offense at low offers. Simply counter the offer with your reasons why you feel the home is priced correctly through your Berkshire Hathaway HomeServices network professional.
Buyers: Don't ridicule the seller or their home on Instagram or when asked for feedback; the price won't improve. Be on time and respect sellers' property for showings. Leave small children with a sitter for showings to minimize distractions. Schedule appraisals and inspections as soon as the contract is signed.
Apply for your mortgage loan immediately and let your real estate professional know when you're preapproved and for what amount. If you do this in advance of shopping for a home, you have the advantage over other buyers that you're vetted by a lender.
The key is courteous communication with everyone. 
Companies use color trends to boost brand awareness and product sales, but the research behind colors and how they impact consumers is anything but arbitrary. Color trends aim to appeal to emotions caused by world events, history and cultures, the economy, and the human need for change.
Consider Tiffany's aqua blue, recognizable the world over as a symbol of elegance and sophistication, or Coca-Cola'ssignature Christmas red that forever changed the color of Santa Claus' iconic suit.  
Architectural Digest notes that since Pantone Color Institute's introduction of its first Color of the YEAR (COTY) in 2000, a subtle blue called Cerulean, many paint manufacturers are announcing their own COTYs as well as curated "collections" of the year.
When you look at the color trends for the year collectively, you'll see that the colors have characteristics in common. They help promote familiarity, serenity, coziness and comfort.
Behr's choice for COTY 2020 is a fresh split-pea green called Back to Nature. The Behr 2020 Color Trends palette "was inspired by "natural elements such as sky, earth, water and plant life." Sherwin-Williams' 2020 COTY is Naval, a classic ocean blue. The company's 2020 palette is called Simply Blissful Color Collection. A pale peachy pink the color of dawn is called First Light,  BenjaminMoore.com's selection for 2020. Their Color Trends 2020 palette combines "optimism and understatement."
Paint is one of the easiest ways to update a home, so trying one of these soothing colors may help you create the serene room(s) you've always wanted.  
Fair Market and Other Values
Home buyers and home sellers want to know one thing – how much a home is worth.  Fair market comparable data, assessments and appraisals are all relevant ways to determine value, but all values are not the same. So what are the differences?
Fair market value. This metric is used to help determine asking and offer prices for a given home for sale. Market conditions and the economy can cause home prices to fluctuate, so get an electronic comparable market analysis (CMA) from your Berkshire Hathaway HomeServices network professional. The CMA will include at least three recently sold homes (within three to six months) that are as similar as possible to the home you want to buy or sell, including the dates of sale, time on the market, addresses, age when built, square footage, condition, features and improvements.
Assessed value. Tax roll authorities use assessments to determine annual property taxes. They use market data such as CMAs from multiple listing services but also include non-market data such as type of ownership (homestead VS investment property) and age of the homeowner (taxes are often frozen for seniors).
Appraised value. Mortgage bankers hire licensed appraisers to ascertain whether or not a home is valued correctly to protect homebuyers and limit their own risk. They use sales and rental data, plus other formulas. If the appraised amount is lower than the sales contract amount, the buyer can either come up with more cash or back away, or the seller can lower the price.   
Advice for Single Female Homebuyers
In 2019, the National Association of REALTORS reported that 18% of home buyers were single females, compared to nine percent of single males. From this data, it's clear that single women see homeownership as an important way to provide themselves with more stability and financial security.
Here's some helpful advice to help single women meet the responsibilities and rewards of homeownership.
Buy within your means. While it's good advice for all home buyers, single women can lower their risk by keeping their house payment, including property taxes, homeowner's insurance, homeowner association fees and mortgage insurance at no more than one third of their income.
Choose a forever home. Your home should promote well-being and prosperity. The longer you own your home, the more equity you build. And your home can provide rental income should you move or marry in the future.
Plan for surprises. You may have put all your funds into your down payment, but as soon as you can, start rebuilding your cash savings. Create a fund for home repairs and planned expenses such as a new roof one day. You should also have at least six months cash on hand in the event of illness or layoffs.
Take ownership and repair classes. Your state or local housing authority may offer homebuying and home ownership classes. You can also take repair or home improvement workshops at your local Home Depot or elsewhere. It's a great way to meet people, develop skills and save money on maintenance and repairs.


1315 Taft Hwy. Signal Mountain, TN 37377
©2021 BHH Affiliates, LLC. Real Estate Brokerage Services are offered through the network member franchisees of BHH Affiliates, LLC. Most franchisees are independently owned and operated. Berkshire Hathaway HomeServices and the Berkshire Hathaway HomeServices symbol are registered service marks of Columbia Insurance Company, a Berkshire Hathaway affiliate. Information not verified or guaranteed. If your property is currently listed with a Broker, this is not intended as a solicitation. Equal Housing Opportunity.