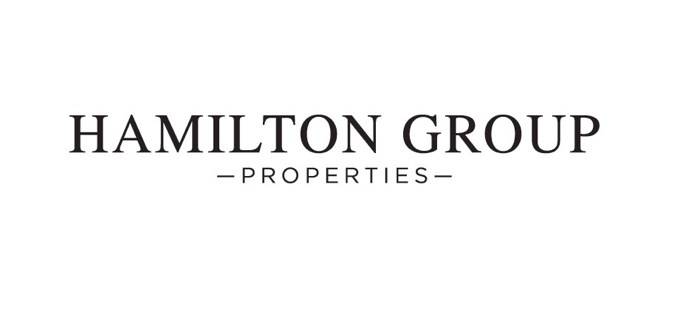 Hamilton Group Properties gives clients the security of knowing they are working with true real estate professionals. All team members have grown up in the Chattanooga area, and continue to support local Chattanooga charities and businesses. Licensed in both Tennessee and Georgia and covering the entire Chattanooga area, Hamilton Group Properties offers more market and transaction knowledge than any other Chattanooga area real estate agents or teams because our clients get the benefit of having 3 realtors with more than 50 years of sales experience plus Hamilton Group Properties is the only area real estate team or group to have a licensed broker and a licensed attorney as members. As evidence of our success, Hamilton Group Properties has been a member of Berkshire Hathaway Home Services Chairman's Circle every year since 2013, and Chairman's Circle Platinum in 2017 and 2018. Most recently Hamilton Group Properties has been recognized in the top 1% of Berkshire Hathaway agents in Tennessee. In addition the team holds numerous designations: CRS (Certified Residential Specialist), GRI (Graduate of Realtor Institute), ABR (Accredited Buyers Representative), EPro, Green, RCC (Residential Construction Certified).
Down Payment Assistance and Resources
It's a great time to buy a home, so now is the time to start lining up resources to help you make a down payment. There's plenty of assistance available if both you and the home you want to buy meet eligibility requirements.
While most programs are designed for first-time and/or low-income homebuyers, some are reserved for workforce personnel such as teachers, firefighters and police or for those who meet other criteria for the community.
According to TheMortgageReports.com, there are four types of down payment assistance:
Grants which don't have to be repaid
Loans (second mortgages) that have to be repaid
Loans (second mortgages) that can be deferred until the property is sold
Loans (second mortgages) that are forgiven over a period of time
The gold standard in down payments is a minimum of 20 percent, but you can put as little as three percent down through Freddie Mac's Home Possible® or HomeOne federally guaranteed mortgages. You'll have to pay private mortgage insurance until your home reaches 20 percent equity, either through making mortgage payments to reduce the principle, or through the increased market value of your home over time.
The Veterans Administration provides certificates of eligibility for veterans to present to their mortgage lender that may entitle them to a mortgage with little or no down payment required.
Check for assistance programs and grants in your state beginning with Hud.gov and FHA.com. These programs will typically require minimum credit scores of 580 and a 3.5 percent down payment.
Using Drones for Real Estate
Whether you intend to fly a drone for fun or for professional use (such as real estate photography to help market your home), there's a lot to know about using this technology. All drone users need to know the laws, courtesies and safety practices of drone flying.
The FAA requires a drone operator to obtain a Remote Pilot Certificate. The only exception to this rule is for Limited Recreational Operations of Unmanned Aircraft, which is only available to drone operators flying for hobby or recreational purposes. Drone operators should register their drones with the FAA.
The FAA also provides a helpful list of safety and privacy rules:
Fly your drone at or below 400 feet
Keep your drone within your line of sight
Respect FAA airspace restrictions. Never fly near other aircraft or airports.
Never fly over groups of people, public events, or stadiums full of people
Never fly near emergencies or disaster relief efforts
Respect the privacy, safety and property of others
Never fly a drone while under the influence of drugs or alcohol
In addition, there may be local laws for you to follow. Dartdrones.com explains that local restrictions can "prohibit flights anywhere from state parks to state infrastructure." Local ordinances can even restrict the areas where you can and can't launch your drone in certain cities.
Despite precautions, drone accidents happen. Check your liability insurance carrier, or you may prefer a drone-specific insurance policy. Dronetrader.com offers lists of insurance carriers for both recreational and professional drone use.
What is Fair Market Value?
If you're buying or selling a home, the concept of fair market value is important. Each home, even if it were built identically to its neighbors, is unique. Variables such as physical condition, improvements or damages, location and overall desirability can each affect the perceived value of any property.
According to Smartasset.com, fair market value is the price a property would sell for in an open and competitive market where the buyer and seller each have adequate information of relevant facts. Buyers and sellers must act in their own interests and not be compelled by outside forces. They must agree to the price without coercion as well as give each other a reasonable time period to complete the transaction.
So how do buyers and sellers agree to fair market values? Since there's no exact figure to begin with, most people rely on a lender's appraisal of a given property. The appraisal utilizes information from tax records, recently recorded sales of properties, and comparable homes for sale as provided by the local real estate multiple listing service. Your Berkshire Hathaway HomeServices network professional can also provide you with a comparable market analysis of homes similar to yours based on recent closed sales, pending sales and current listing prices.
Keep in mind that these professionals are providing you with an educated starting point. You won't know the true fair market value of your home until it's offered on the open market and you reach an agreement with a willing buyer or seller.


1315 Taft Hwy. Signal Mountain, TN 37377
©2021 BHH Affiliates, LLC. Real Estate Brokerage Services are offered through the network member franchisees of BHH Affiliates, LLC. Most franchisees are independently owned and operated. Berkshire Hathaway HomeServices and the Berkshire Hathaway HomeServices symbol are registered service marks of Columbia Insurance Company, a Berkshire Hathaway affiliate. Information not verified or guaranteed. If your property is currently listed with a Broker, this is not intended as a solicitation. Equal Housing Opportunity.